The Metropolitan Police Department and Department of Transportation have planned street closures in conjunction with MLB All Star Week. Motorists traveling in the area of this event may experience delays and should consider alternative routes. The Metropolitan Police Department would like to remind motorists to pay full attention whenever operating any motor vehicle and to be mindful of heavy pedestrian traffic that may be associated with special events. These street closures are subject to change without notice based upon unanticipated events and prevailing conditions.
The information below is current as of June 29, 2018. Please continue to check back for the latest updates.
What to Expect
In order to ensure the safety of MLB All Star Week activities, the following street closures and Emergency No Parking areas will be established:
See events, road closures, and more.
Click here for detailed maps and transit options.
Audi Field/Southwest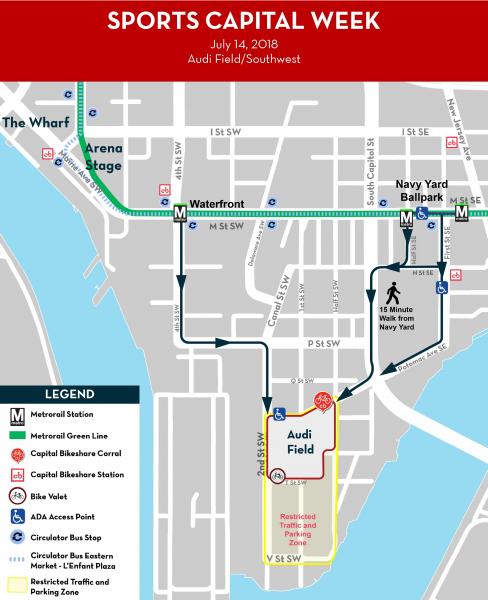 Navy Yard Area
Convention Center Events